"THE RED CARPET EXPERIENCE"
Transform your event into a glamorous Hollywood affair with Wacky Shots' Red Carpet Experience. Our red-carpet services will leave your guests feeling like true celebrities, perfect for galas, fundraisers, award ceremonies, or any special occasion. With brass stanchions, red velvet ropes, a luxurious red carpet, and customizable backdrops, your event will surely be the town's talk.
Step-and-Repeat Backdrops:
Elevate your event with a custom step-and-repeat backdrop featuring your logo, event name, or any design of your choice. Our professional design team will work with you to create a visually stunning backdrop that reflects your brand and event theme. As your guests pose for photos in front of the backdrop, they'll have a keepsake to remember the night and help promote your event or cause on social media.
On-Site Printing:
Capture the excitement of the red carpet with our on-site printing services. Our professional photographers will snap high-quality photos of your guests as they strike a pose and then print them on the spot for guests to take home as a memento. Choose from various print sizes and formats and add custom frames or folders to enhance the presentation.
Paparazzi Experience:
Consider incorporating our "Paparazzi Experience" into your red carpet event for an added touch of Hollywood glamour. Our team of professional photographers will act as paparazzi, snapping candid shots of your guests as they arrive and walk the red carpet. This fun, interactive element will make your guests feel like true A-listers and generate buzz around your event.
Social Media Sharing:
In today's digital age, social media is a powerful tool for promoting your event and engaging your audience. Our Red Carpet Experience includes social media integration, allowing guests to instantly share their red carpet photos on popular platforms like Facebook, Twitter, and Instagram. This feature adds a fun, interactive element to your event and helps create a buzz around your brand and generate organic publicity.
Lighting and Audio Enhancements:
To truly create an immersive Hollywood experience, consider adding professional lighting and audio enhancements to your red carpet setup. Our team can provide spotlights, uplighting, and even a custom soundtrack to set your event's perfect mood and ambiance.
At Wacky Shots, we are committed to delivering a memorable and high-quality Red Carpet Experience for you and your guests. Contact us today to discuss your event needs and learn how we can help make your next event a true Hollywood sensation.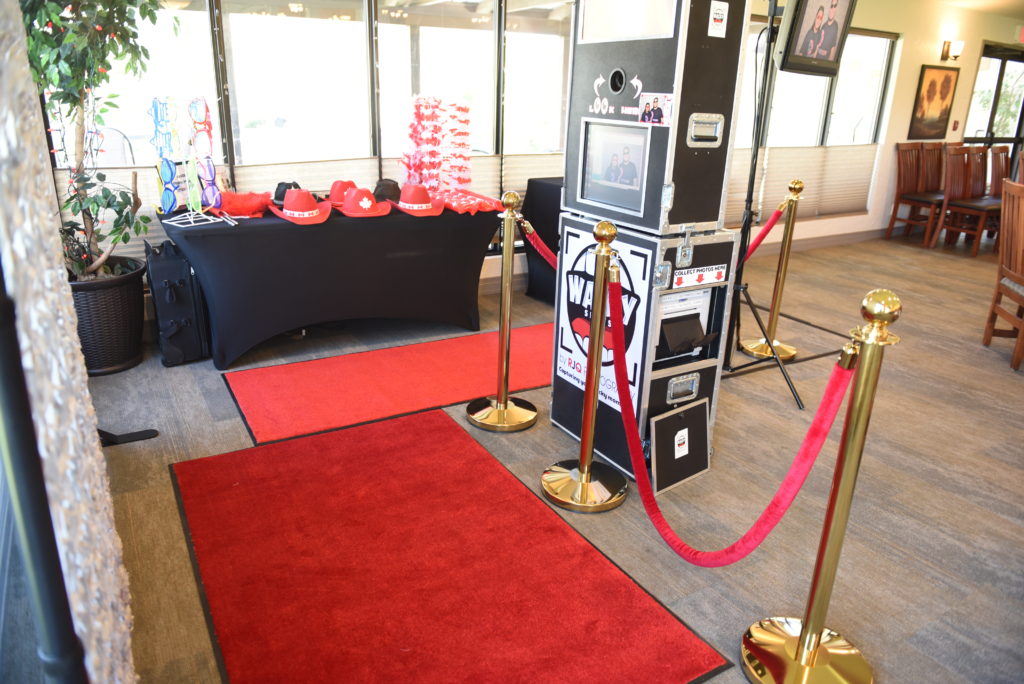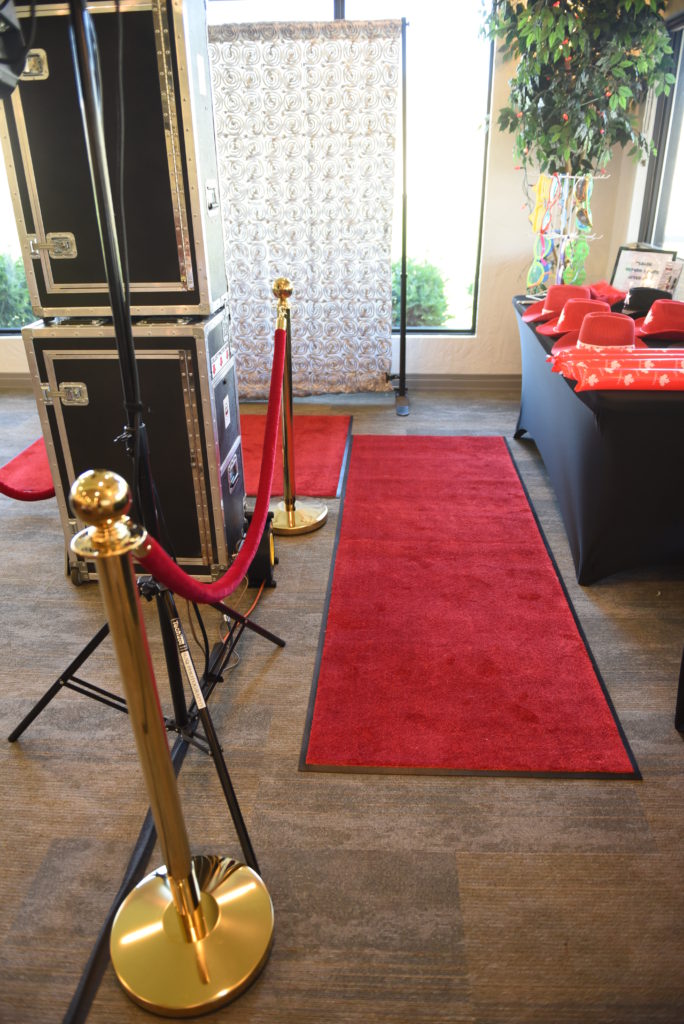 READY TO START YOUR EXPERIENCE