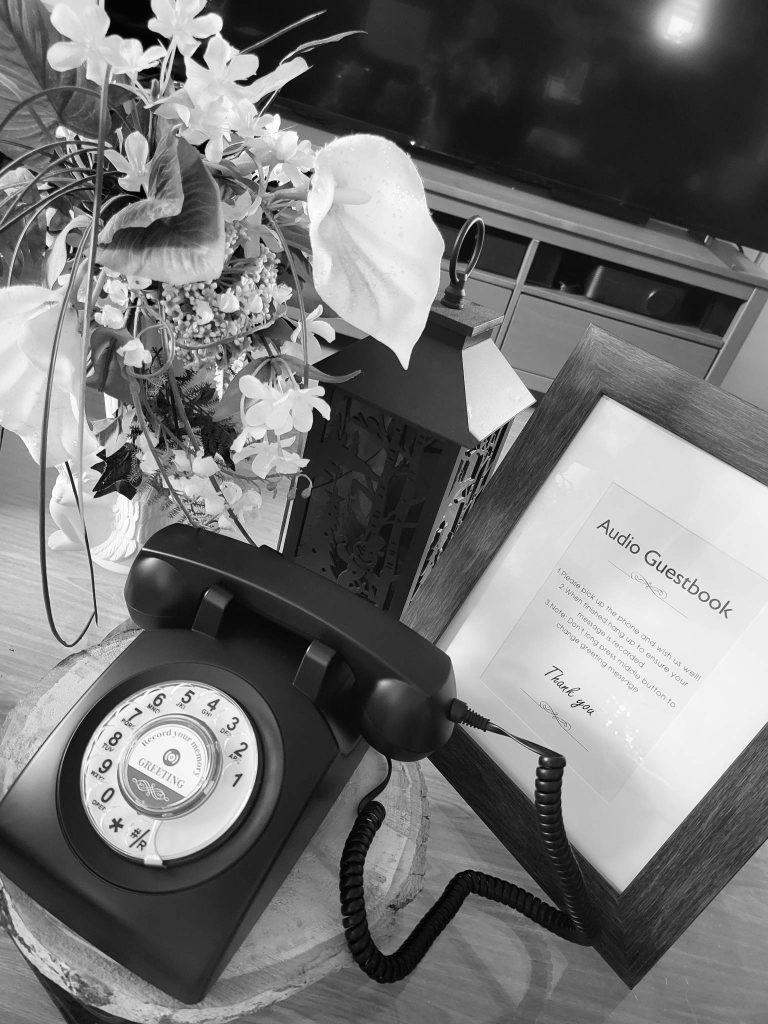 Preserve Your Memories with Our Audio Guestbook
Introducing our innovative Audio Guestbook Service, designed to capture the voices and memories of your guests at any event. Perfect for weddings, parties, and corporate events, our Audio Guestbook provides a unique and engaging way for your guests to leave heartfelt messages, well wishes, or even share a funny story. Give your event a personal touch with our easy-to-use and interactive audio guestbook experience.
Why Choose an Audio Guestbook?
Unique Experience: Stand out from the crowd with this modern alternative to traditional guestbooks. Your guests will enjoy the interactive and engaging experience.
Easy to Use: Our audio guestbook is user-friendly, allowing guests of all ages to record their messages effortlessly.
High-Quality Recordings: We provide professional-grade audio equipment to ensure crisp, clear sound quality that will last a lifetime.
Customizable: Personalize your audio guestbook with custom branding or themes to match your event's aesthetic.
How It Works
Setup: Our team will arrive at your event venue to set up the audio guestbook station, complete with high-quality recording equipment and user-friendly instructions.
Guest Participation: Your guests will have the opportunity to record their messages during the event. They can easily follow the step-by-step instructions provided to create their personal recording.
Post-Event: After your event, our team will carefully compile the audio recordings and deliver them to you in your desired format, such as a digital download, CD, or even a custom keepsake album.
Book Your Audio Guestbook Today
Ready to create unforgettable memories at your next event? Contact us today to book our Audio Guestbook Service and give your guests an experience they will cherish forever.
READY TO START YOUR EXPERIENCE